Evaluation of the BioFire FilmArray Panel in Clinical Diagnostics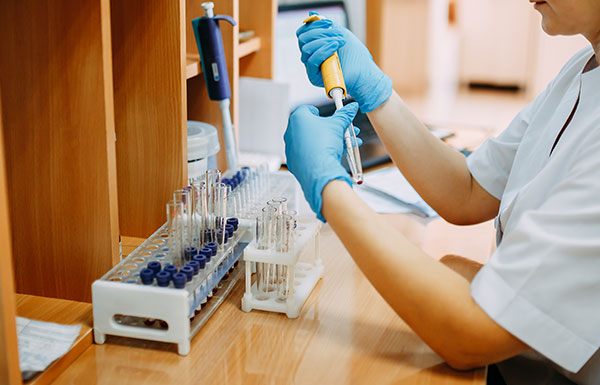 The Biofire Filmarray System is an FDA, TGA, and CE-IVD, certified multiplex PCR system. It assimilates samples for detection, amplification, preparation, and analysis. It is a simple system that only requires a hands-on time of two minutes and a run time of an hour to get the fastest results in assisting hospitalized patients.
The Biofire Filmarray System facilitates synchronized testing of yeast bacteria, viruses, parasites, and antimicrobial-resistant genes. It is designed to be used with comprehensive panels that offer testing for sets of pathogens associated with some of today's most pressing health care challenges.
The six FDA-cleared BioFire FilmArray Panels test for viruses, bacteria, parasites, yeast, and antimicrobial resistance genes. Whether you're trying to select appropriate therapy for a septic patient or even determining which respiratory pathogen is making a young child sick, the BioFire FilmArray System can provide answers quickly.
BioFire Syndromic Trend
BioFire Syndromic Trends (Trend) is a software feature from BioFire that gives local and regional pathogen circulation trends on demand. Users can view pathogen trends for their lab as regional and national pathogen trends.
It is created from de-identified data aggregated with other participating institutions' test data. BioFire Trend delivers automatic weekly email reports and allows users to explore their data using BioFire Trend's online dashboard. This enables users to analyze their data by location, laboratory further, or chart type.
BioFire Syndromic Trends Features
• Downloadable custom reports
• De-identified data to safeguard the privacy and patient management
• Weekly notifications for local and regional activity
• Near real-time data collection and historical data access
• Unlimited licenses to clinical microbiology website for data collection
Evaluation of the Biofire Filmarray
There are wide-ranging panels for crucial healthcare challenges.
1: Biofire Filmarray Respiratory Panels:
The BioFire RP2 Panel uses a syndromic approach to precisely detect and classify the pathogens most generally related to respiratory infection control. Fast and all-inclusive, the BioFire RP2 Panel offers unique turnarounds times of 45 minutes, providing higher efficiency. High-speed respiratory PCR test results allow better-informed treatment and diagnosis of the patients.
2: Biofire Filmarray Blood Culture Identification Panel:
The BioFire BCID2 Panel tests for 43 targets related to bloodstream infectious diseases.
It includes yeast, gram-positive bacteria, gram-negative bacteria, and other ten antimicrobial resistance genes. All this information is available with only one test and results accessible within an hour from positive blood culture.
With only one test, you can identify pathogens in 9 out of 10 positive blood cultures. The BioFire BCID2 Panel emphasizes on the broadened inclusivity of Enterobacteriaceae, new assays for fungal and anaerobic pathogens, and additional recognition of coagulase-negative Staphylococcus species.
3: Biofire Filmarray Gastrointestinal Panel:
With overlying symptoms, distinguishing the possible causes of gastroenteritis is often challenging for any physician. Additionally, traditional testing methods are labour-intensive, slow, and fail to expose the aetiology of a patient's gastrointestinal symptoms.
Fortunately, syndromic testing from the BioFire GI Panel phases out the limitations from predictable molecular methods by providing more accurate, faster, and complete results. The FDA approved BioFire GI Panel tests 22 of the significant common pathogens which are associated with gastroenteritis; it offers results within one hour.
5: Biofire Filmarray Meningitis Encephalitis Panel:
The BioFire Meningitis Encephalitis (ME) Panel tests are for a widespread set of fourteen of the primary common viral, bacterial, and fungal pathogens. These pathogens are related to a central systema nervosum (CNS) infection and provide results within one hour using 0.2 ml (only) of the spinal fluid IDSA Guidelines A, B.
6: BIOFIRE FILMARRAY Pneumonia Plus Panel:
Pneumonia patients are often over-treated with antibiotics because it is intricate to identify which pathogens are liable for their symptoms. The BioFire PN Panel spots 33 clinically relevant targets from sputum and endotracheal aspirate and bronchoalveolar lavage samples. The BioFire Pneumonia Panel transfers accurate and fast pathogen analysis within one hour; with this speed, it allows physicians to consign patients on a suitable therapy rapidly.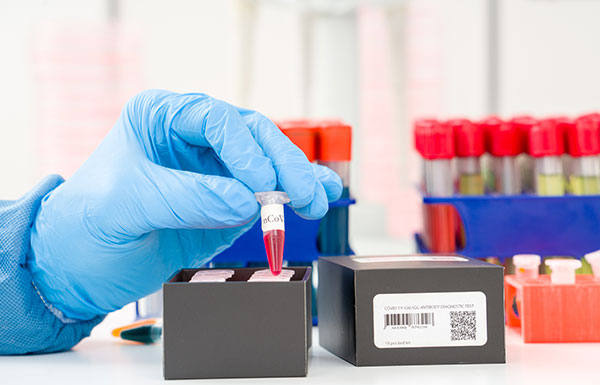 The BioFire FilmArray System – How It Works
The BioFire System provides unmatched ease of use, with just two minutes of hands-on time and results within an hour. The training required to operate is relatively minimal; the software leads you through the entire molecular testing process.
There are three simple and easy steps to get a quicker disease diagnostic result with BioFire's multiplex assay technology.
Step 1: Setup- Infuse hydration solution and an unrefined sample into a pouch.
Step 2: Test- Put in the pouch into the BioFire System instrument and initiate the run.
Step 3: Get Result- The software will report whether all targets are detected in the sample.
The BioFire FilmArray pouch features a multiplex PCR assay that accumulates all the required causative agents, which is then used for sample preparation, real-time PCR, reverse transcription PCR, and detection during a freeze-dried format.
The BioFire System purifies and enables nucleic acid extraction from the unrefined sample through a test run. Subsequently, it carries out the nested multiplex PCR in two stages. The primary step includes one large volume and a multiplexed reaction.
The secondary stage includes individual and single-plex reactions to identify products from the primary step. Using the endpoint melting curve data, the BioFire System software automatically multicenter evaluates the results for all targets on the panel. When the run is concluded, the software will report whether each pathogen is identified within the sample. This information is then printed in an automatic response at the top of the test run.
To learn more about BioFire FilmArray Panels, contact Helvetica Health Care today.