Top 5 criteria for selecting your ELISA kits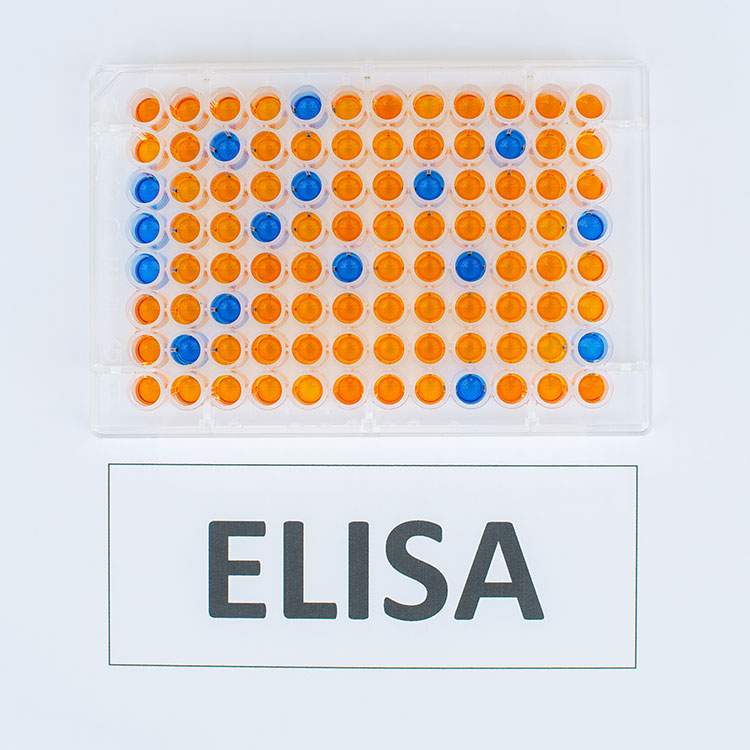 The commercial ELISA kits are competitive, sandwich, direct, and indirect. There are various types of enzyme-linked immunosorbent assay (ELISA) kits available in the market according to the standard curve. It might, therefore, seem difficult to decide which one to choose for analyzing a sample.

Choosing the right kit for proteins can be tricky, you can use the following 5 points to help you decide.

The Principle of ELISA
Enzyme-linked immunosorbent assay (ELISA) is also known as immunoassay (EIA). ELISA is similar to other kinds of immunoassays. It relies on antibodies for target antigen detection using characterized antibody-antigen interactions.
The antigen must be immobilized during the time of the ELISA test. This is carried out straight using an immobilized capture body on a surface. Later the antigen is then convoluted to detect a fluorophore or an enzyme.
Typically, an ELISA is carried out in a multi-well plate. An ideal solid surface for the immobilization of an antigen is maintained by the multi-well plate. The immobilized analytes allow antigen separation from the other components present in the sample. This ELISA feature makes it an easy assay to work on numerous samples simultaneously.

points you should consider while selecting ELISA kits to analyze your sample
It is important to carefully evaluate the essay performance while choosing the right ELISA kit. Dynamic range, precision and sensitivity are considered as the most significant parameters for the kits. Other parameters such as percentage recovery and linearity of dilution are more predictive for typical sample types of ELISA kits.
Because choosing the right kit for proteins can be tricky, you can use the following 5 points to help you decide.
1.The species for testing
Concerning samples from simple models such as humans, rats or mice, it is comparatively easier to find a validated ELISA kit. Here, you can consider a kit validated on species that match homology with species used for the study. Moreover, nowadays you can find more choices in species such as monkeys and dogs.
2.The type of analyte for detection
First, you need to identify the type of analyte you are detecting. A sandwich ELISA is mostly preferred to detect huge proteins with numerous epitomes such as a cytokine. While a competitive ELISA is majorly used to detect small molecules, such as hapten.
A majority of commercially available ELISA kits are seen to be validated on culture supernatants and serum/plasma. It is important to properly read the product descriptions and instructions. This ensures that the kit is suitable for the sample that needs to be analyzed.
How plasma samples are collected can influence the type of kit to be chosen greatly and consequently the results obtained.
Other factors, such as the hemolysis and the lipids present in the sample preparation, can hamper the assay performance. Make sure that these factors are well noted before you select an ELISA kit.
You can also perform a pre-test with a trial size ELISA kit to verify the kit compatibility and sensitivity with your sample.
3.Type of antibodies
You can contact the ELISA kit suppliers to get information about the type of antibodies that are used in the kit. It will help you find whether it is a monoclonal or polyclonal antibody. For sandwich ELISA, it is beneficial to use a polyclonal antibody to capture antibody and a monoclonal antibody for detection antibody.
4. Linearity and recovery experiments
You can carry out recovery and linearity experiments to monitor the performance of ELISA kits. Recovery test analyses the effect of variations present in sample matrices on analyte detection. It is observed that recovery is better if it is high.
The linearity of dilution analyzes the linearity of dose-response of an analyte in a specific diluent. In an ideal case, the concentration of the samples is experienced to be the same for all dilutions.
Many times, the recovery and linearity data are given in the product specifications by the suppliers. Along with this, the other crucial parameters such as dynamic range and sensitivity, are also mentioned for better clarity. ELISA kits provided by various manufacturers may have dissimilar data parameters. To select an appropriate ELISA kit, you can analyze all the data parameters, especially the linearity and recovery data.
5.The system used for detection range
Various detection systems available in ELISA include colorimetric, luminescent, and fluorescent methods. All ELISA kits include the analyte obstruction to a level including the application of an enzyme label and a similar substrate. It is crucial to select a suitable enzyme and an identical substrate. Besides, you should choose with care the enzyme-substrate for cross-reactivity, the detection device, and the microplate.
Finding it difficult to select the best ELISA kit for your model? Contact Helvetica Health Care today for proper guidance!